First Class Fashionista would like to invite you to shop:
Discount Designer Clothes
Discount Designer Shoes
Discount Designer Handbags
*BOOKMARK THIS SITE for Updates* Kirsten Dunst Sightings
You are a big Kirsten Dunst fan and you are wondering… "What has Kirsten been up to since her last big project?" So I thought that I would share these celebrity sighting photos of Kirsten Dunst because she generally keeps a low profile. P.S. Don't be afraid to allow yourself to create your own story and share your ideas with our visitors.
Kirsten Dunst Spotted in Manhattan, NY on July, 17 2008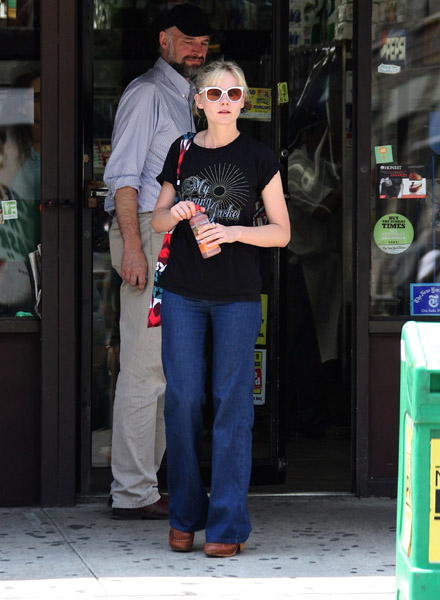 Kirsten Dunst is spotted leaving a corner store in Manhattan, NY on July 17, 2008. Kirsten Dunst anticipates cooling off with a naked juice as an unidentified man checks out Kirsten's "rear" as she leaves the store. I must say that photos of celebrity sightings can be very entertaining!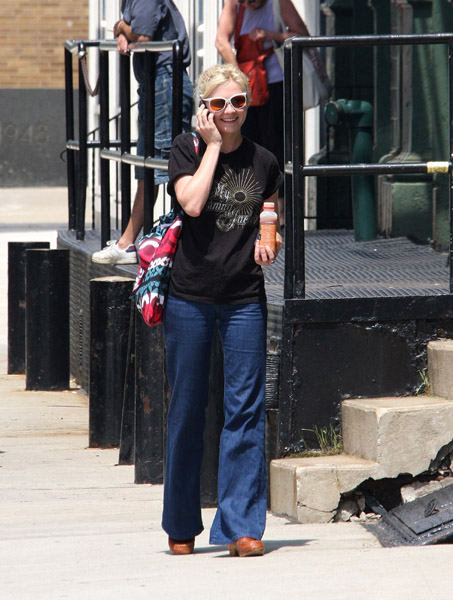 Kirsten Dunst looks as though she is really enjoying her friendly conversation. Kirsten looks cool in her white sunglasses and is also trying to keep cool with a Naked Juice. She is probably talking about being stalked by the Paparazzi. Kirsten appears to have a good sense of humor.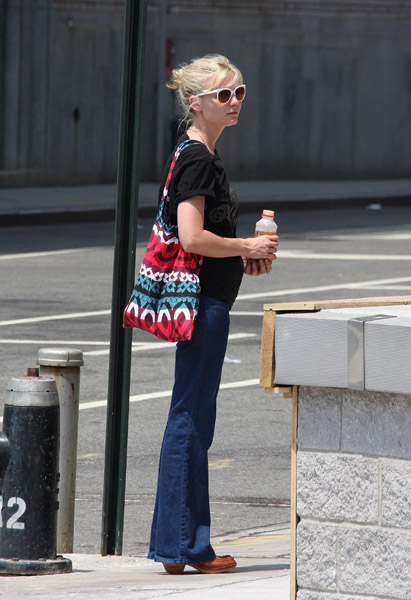 Kirsten Dunst is caught waiting, perhaps at a stop light. Kirsten now looks extremely hot and possibly exhausted. It is very hot in New York during this time of year. You have to keep it moving or seek shelter! And considering the fact that Kirsten's mode of transportation is walking, her bun hairstyle is very sensible although messy.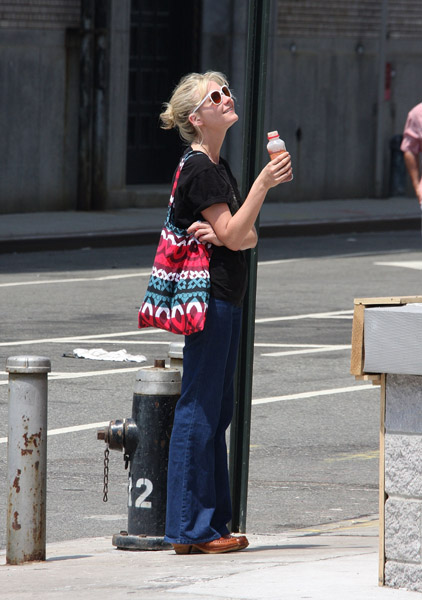 Then she looks up and engages in a conversation with someone familiar or even a fan, perhaps. Kirsten is friendly even when the weather may induce crabbiness and a disheveled appearance.
Have you ever spotted a celebrity on the streets of Manhattan? Who was he/she? Were they friendly? Tell our visitors about your experience. Share a comment.
Related: Kirsten Dunst Personal Trainer