FirstClassFashionista would like to invite you to shop: DesignerClothes@FirstClassFashionista
DesignerShoes@FirstClassFashionista
DesignerHandbags@FirstClassFashionista
*BOOKMARK THIS SITE* FCF Homepage Stories
One of hollywood's hottest couples, Janet Jackson and Jermain Dupri at the Christian Lacroix '09 Fall/Winter Fashion Show.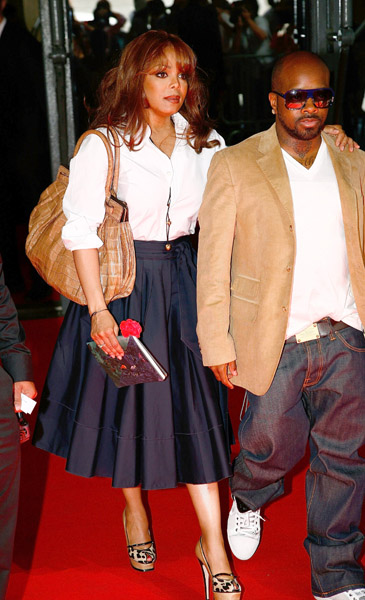 Fans are obsessed with Hollywood's hottest celebrity couples. Fans want to know: Who's dating who? What events do they attend? Where do they shop…dine? Where do they travel…Vacation? And who are their favorite designers…? Where do they live?
Sometimes this information is accessible; sometimes not. Are you a celebrity sleuth? Do you have insider info? Tell our visitors what you think. Share a comment. Share your celebrity obsession!