Hello again, Fashionista. I hope you enjoyed reading my 2011 Hyundai Sonata review based on my very own personal experience! Today I bring to you my experience with the 2011 Nissan Maxima. I just traveled from Denver to Flagstaff, Arizona for a client. When booking travel, I noticed there were no flights directly into Flagstaff, so I decided to take the 2.5 hour drive from Phoenix.
When I landed, I was dreading the long drive and was on the lookout for a nice comfy ride to rent, then I saw the midnight blue 2011 Nissan Maxima. Before jumping in, I noticed the new Maxima had a very aggressive, sporty look. From the front and back, it's hard to tell it's a sedan, the 2011 Nisan Maxima looks more like a coupe until you step around to the side and notice the extra set of doors. I was also impressed how the 18 inch wheels seem to give the car a nice low profile look with out actually being that low.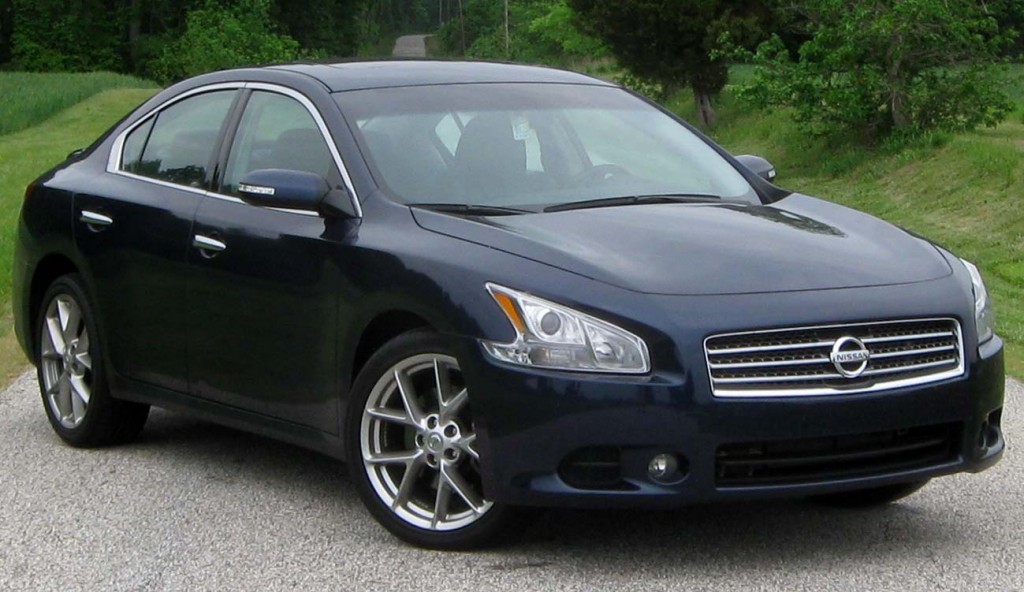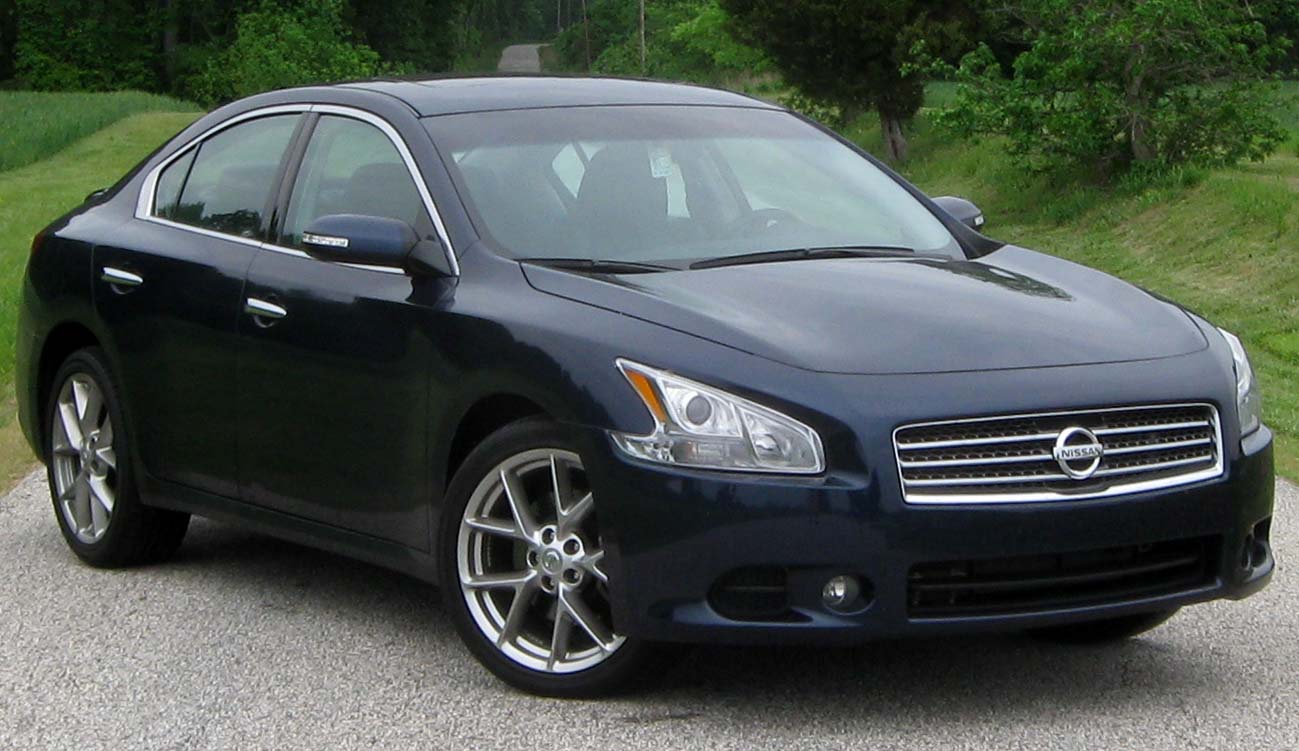 Once inside, the interior of the 2011 Nissan Maxima had a very sporty feel with a mix of black vinyl, carbon fiber and chrome trim. The seats were heated and covered in soft black leather. The dash has a more of a classic look with gauges looking a bit dated, which didn't exactly fit this car. It had an old school amber LED type read out similar to what you might find in a late 90s Audi, which isn't all that bad, I just didn't think it fit the entire look and feel of this modern car.
Once I set out on I17 in the Nissan Maxima to make my way to Flagstaff, Arizona, I was not expecting the massive amount of power from its 24 Valve, 3.5 Liter, V6 Engine. I found myself reaching 75 mph in a bit under 8 seconds. Flagstaff, Arizona is at 7000 ft. in elevation. That's 6000 ft higher than Phoenix. Most cars would have some type of performance degradation on its way up and if this was a factor for the 2011 Nissa Maxima, I didn't notice. In fact on a long 8 – 10% grade stretch of highway, I found myself doing about 85 mph at only 2200 rpm. The ride itself was very quiet and smooth with very light steering, handling well on curves at high speed. I also noticed an instant fuel consumption meter which, in my opinion, can really change one's driving habits. My trip to Flagstaff was about 150 miles. Once I arrived, there was still about 3/4 tank of gas. So the fuel economy is great in this car.
Once my work day was over, I did a little research on the Nissan Maxima- Since I was very impressed. I found that the 2011 Nissan Maxima is moderately priced between $30,000 and $35,000, depending on the options. While it's not the least expensive car, I think it's the most sports car you can get for the money.
Disclosure: These are my thoughts. I only recommend products or services I use or have used personally and believe will be good for my readers. I am disclosing this in accordance with the Federal Trade Commissions 16 CFR, Part 255 Guides Concerning the Use of Endorsements and Testimonials in Advertising.
Originally Posted at "First Class Fashionista"
It's all according the the buzz…