Fitness Tip: Increase Your Fiber Intake
Alright Fashionista, on the road to eating healthy and getting in shape for the summer, we cut out the high calorie soda and we are drinking our water with lemon. Now, before we starting cutting things out of our food diets, let's just make sure we are eating a balanced diet and increase our fiber intake too.
We are constantly struggling with weight loss and over eating, possibly, because we never feel full or satisfied. The classic American diet consists of processed foods, which are devoid of nutrients needed to make us feel full. Today our fitness tip for feeling full or satisfied is simply incorporating more fiber into our diets.
How Fiber Works:
We tend to have very low fiber diets, but Fiber helps promote our metabolism and ward off diseases, which in turn can help us lose weight. Fiber is a carbohydrate that our body can't digest. I've read, it passes through without providing nutrition or calories but it is very healthy and helpful with our bowel movements, promoting our metabolism and weight loss. Plus, high Fiber diets also promote the feeling of fullness. Foods rich in fiber even stay in our stomach longer than other foods, helping us to eat less.
How to Increase Fiber Intake:
To increase your fiber intake, eat less processed foods and more whole and natural foods such as brown rice (instead of white), whole grains, fruits and vegetables. Since our bodies cannot digest fiber, by eating high-fiber diets you are cutting calories and making your self feel full longer, helping us to trim our waistlines and get in shape for the summer.
Let's increase our fiber and feel free to share your weight-loss experiences or thoughts with your favorite First Class Fashionista on the web.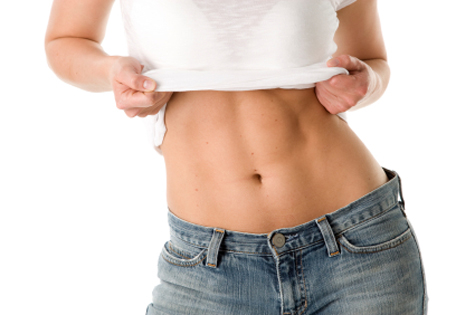 Disclaimer: Consult your doctor before changing your exercise routine or diet. We do not claim to be fitness or health experts. Try at your own risk. Results may vary.
Originally Posted at "First Class Fashionista"
It's all according the the buzz…