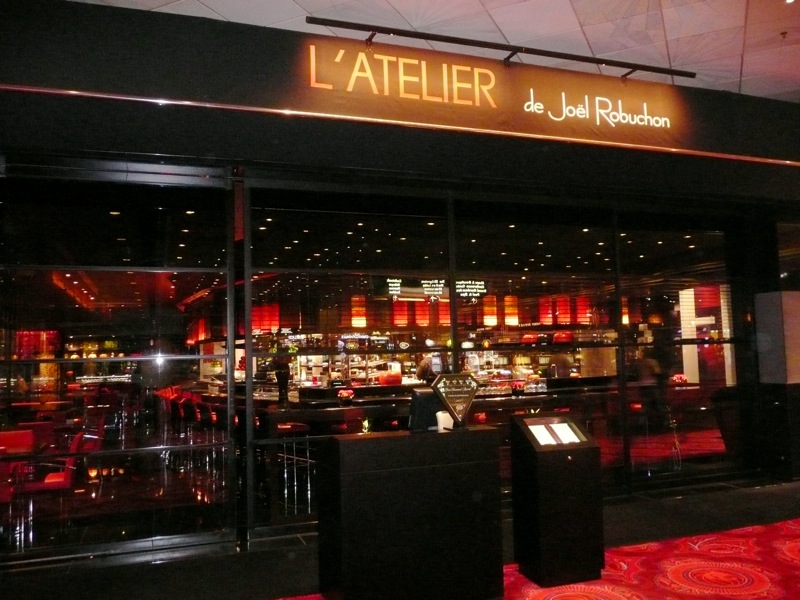 L'atelier is a small, upscale French cuisine restaurant on 18th and Pearl, home of chef Radek R. Cerny. I have been there a few times, and must admit, I was not blown away on my first visit. At first I felt uneasy with the atmosphere, it felt a little stuffy, empty, and quiet—I was afraid to make any noise. The decoration turned me off at first too: little porcelain figures positioned behind glass in inlets in the wall.
The second time I felt more relaxed. More tables were full, and fellow diners' conversation helped to lift the heavy silence. I enjoyed my ribeye more than I remembered enjoying the lamb I had on the first go around, which seemed heavy and oily and just unimpressive all around.
But the third time—tonight's visit, was truly phenomenal. I think I had been jaded by the ambiance, or what had seemed like a lack of, but it is really starting to grow on me. Some of it is actually pretty neat. A mirror at the rear of the small room makes it appear longer, there is a room for large parties separated with a red glass window, and the small bar features beautiful, interestingly shaped and colored liquor bottles.
I had the Caesar salad to start, (I am somewhat of a Caesar connoisseur—very picky). It was one of the best I have had in Boulder—big, crispy pieces of romaine evenly tossed in a balanced dressing that was fishy enough but not too much so. A small piece of toast stood in for croutons, which I broke into pieces and enjoyed throughout bites. A few ripe cherry tomato slices lined the bowl, which were good, but unnecessary.
For the main course, I got the Hawaiian Ahi Tuna with pickled vegetables and forbidden black rice. This dish truly blew me away. The tuna was rare, and the textures of the cooked edges and raw middle complimented each other nicely. It didn't taste too fishy, and didn't feel like eating raw fish… (even though I wouldn't have minded wither of those things.
The forbidden black rice was so black, and was both intriguing (of course—it's forbidden) and delicious. It was tender and tasted like it had been cooked with a chicken broth or something similar. The pickled vegetables were almost the stars of the dish. Not too salty, not soggy. They had a really nice Asian feel, like a salad you would get at a sushi restaurant or pickled ginger, but not that strong. They both complimented the tuna, and cleansed the palette.
Overall, the entree felt clean and healthy and less heavy than French food usually does… and the portions were perfect. I might just order this every time I go to L'atelier, but until then, I just hope I dream about eating it again tonight.