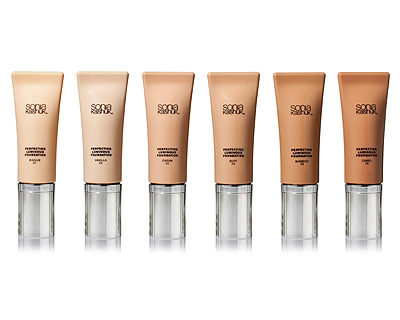 After tanning in a bed to prepare for summertime, my normally extremely pale skin became a more luminous tan. It was time to hit the makeup isle for new foundation. Personally, I dread shopping for any facial makeup because my oddly-hued complexion is hard to find a match for. Every foundation I try makes me look red! After trying a few different drugstore brands, I ran to the Sonia Kashuk line carried at Target. I had heard several good things about the Perfecting Luminous Foundation from friends who wear it year-round, and decided to give it a try.
At $10.49 retail price this foundation was an absolute steal! This foundation is sheer, but has incredible covering power. It sticks with my natural skin tone but still completely covers even the reddest breakout! Mixed with the Shimmering Loose Mineral Bronzer from the same collection, my complexion always looks fresh and flawless.
Needless to say, this is a brand I will continue to go back to, and will recommend to anyone. If it works for my stubborn-hued complexion, I'm sure it could work for anyone!