Hairstyles That Flatter Your Face Shape
Round Face Shape
With your face shape, you'll want to make your face look longer with a long or medium length, layered cut. This will accentuate the length of your face instead of making it look rounder! Also, a middle part is very flattering on this face shape.
Mila Kunis' Round Face Shape
Oval Face Shape
Because your face is so versatile, nearly any hair style will look fabulous on you! Lucky girl, try something edgy!
Megan Fox has an edgy deep part here.
Square Face Shape
You'll want to accentuate your most feminine feature while playing down your strong jawline a bit. A textured hairstyle does this best, as well as very sleek, medium length hairdos.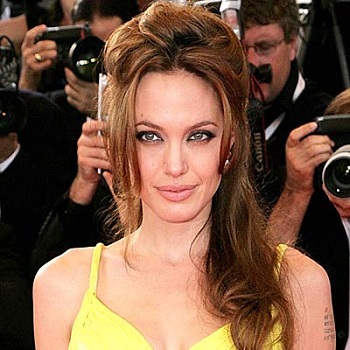 Here, Angelina Jolie plays with texture and volume to create a very feminine hairstyle.
Heart Shaped Face
Because the shape of your face draws attention to your chin, use a side bang to distract from this. Pixie cuts are especially flattering; also long hairstyles with layers that frame your collarbone are extremely becoming.
Emma Watson's heart shaped face looks especially lovely with her feminine pixie cut.