First Class Fashionista would like to invite you to shop: DesignerClothes@FirstClassFashionista
DesignerShoes@FirstClassFashionista
DesignerHandbags@FirstClassFashionista
*BOOKMARK THIS SITE* Official Celebrity Fashion and Gossip Website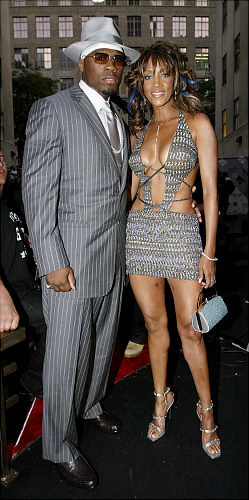 Have you read "Vivica A. Fox's style leaves something to be desire" about Vivica Fox and her new show "Glam God" scheduled to air on VH1? The author starts her scathing satire with "Please don't let Vivica A. Fox anywhere near my glam.The actress, star of nothing I can remember off the top of my head, has been granted her own show on VH1, "Glam God With Vivica A. Fox," in which she judges other people's sense of style…" Well, I loved Vivica in "Two can Play that Game;" which seems to air on BET at least once a month. And Vivica kicked ass in "Kill Bill." Miss Vivica has received 12 academy nominations and has won a Black Film, an Image, MTV and Universe Reader's Choice award. I also love Vivica's sense of style; although I admit that her red carpet appearances may be a little risque at times. Who doesn't make mistakes when it comes to fashion? Vivica just turned 44 years old and I believe that she is a very fashionable as well as notable African-American actress.
Tell our visitors what you think. Share a comment.