First Class Fashionista would like to invite you to shop:
Discount Designer Clothes
Discount Designer Shoes
Discount Designer Handbags
*BOOKMARK THIS SITE for Updates* Celebrity Couples Dating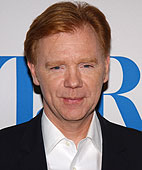 Sooo… I wrote a post on Vivica Fox's new show scheduled to air on VH1 and I got what seemed to be a fairly innocent comment from a person calling themselves Dojo. Dojo wanted our visitors to know that Vivica is currently dating David Caruso. Innocent enough…right? Well, now I have been forewarned that Dojo is supposedly a lady named Heidi Schnitzer who is said to be a very dangerous David Caruso stalker. Read the comments below. Tell our visitors what you think. Is this just a busy internet rumor or not?
Dojo said:Vivica is currently dating David Caruso.
Dojo said:The poster above is Heidi Schnitzer, aka HeidiHo, posting under any name but her own. Obviously, she's ashamed to admit she's a fugitive David Caruso Stalker.
Dojo Said:Thanks for visiting our blog. No offense to your site, to VH1 or to Vivica Fox; it's just not our style. We're new to the celebrity news gigs and we shy away from other blogs except when we see our name being bandied about by stalkers. We definitely DID intend to offend HeidiHo.
When we have a bit more time, we'll browse through to see what you have here.
Oz Witch Said:The first poster to call herself Dojo, posting at 11.43am on August 21st, is David Caruso's very dangerous stalker. Be aware, She has already made racial slurs against Vivica as part of a 2 year hate campaign; she has running against David Caruso. She is currently a fugitive of the Austrian authorities, being wanted for sending death threats to David Caruso, partner and daughter. She posts from Tijuana. She has already made racial slurs against Vivica.
Lee Said: Racial slurs are so 1950s people need to get over it. Vivica Fox is drop dead beautiful, and any man in his right mind would think so. Good for them.