FirstClassFashionista would like to invite you to shop: DesignerClothes@FirstClassFashionista
DesignerShoes@FirstClassFashionista
DesignerHandbags@FirstClassFashionista
*BOOKMARK THIS SITE* Official Celebrity Fashion and Gossip Website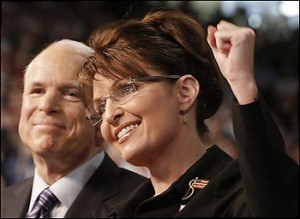 It has recently been reported by several news agencies that the GOP's newly nominated vice presidential candidates daughter Bristol Palin age 17 is pregnant and she is not married. Some argue that this information should not be made public, and has no impact on Palin to do her job as Vice President of the United States of America. I beg to differ, if you can't lead your household, keeping your kids on the right track, teaching them to abstain from premarital sex; how can you lead the largest nation in the world? I agree that its not the biggest mistake to become pregnant at the age of 17. However, I do think it becomes more of an issue if your mother is being considered for the office of Vice President.
If this were Barrack Obama's daughter, would the media say that this information should not be made public? What are your thoughts on the issue?
Psst…Click "Buy Now" & Check Sales Discount
readfile('http://www.bargainsavant.com/feed.php?q=barack+obama+marble+bust'); ?>