It's a Boy for Alyssa Milano and David Bugliari!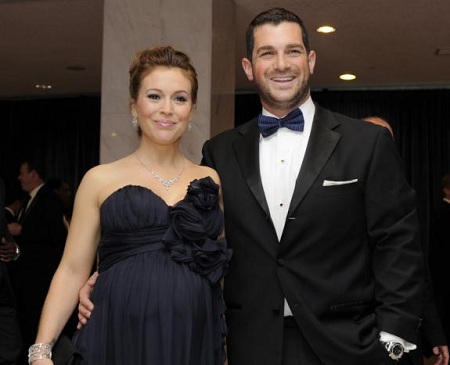 Congratulations are in order for Actress Alyssa Milano and husband David Bugliari who welcomed son Milo Thomas Bugliari into the world on August 31, 2011. The couple's baby boy weighed in at 7 pounds and 19 inches long.
The 38-year-old "Who's the Boss" child star went on Twitter to thank her fans and supporters.
"Thank you for all the well wishes for my son Milo. My heart has tripled in size. I love him more than all the leaves on all the trees," tweeted Alyssa Milano.
A little more than two weeks before giving birth, on Sunday, August 14th, the self-proclaimed baseball fanatic celebrated her baby shower among close friends and family at Doger Stadium. Alyssa even received a custom Doger uniform for her new little man.
This is the first child for Alyssa and her Hollywood Agent husband. The couple got married in August of 2009, at David Bugliari's parents house in New Jersey.
We wish the new family nothing but happiness!