In celebration of the upcoming release of the new movie Moneyball, in theaters September 23rd. Based on a true story, starring Brad Pitt, Jonah Hill and Philip Seymour Hoffman, I wanted to share a game changer in my life as it relates to the movie. "Moneyball" is the story of Oakland A's general manager Billy Beane's successful attempt to put together a baseball club on a budget by employing radical strategies and statistics that flew in the face of conventional wisdom.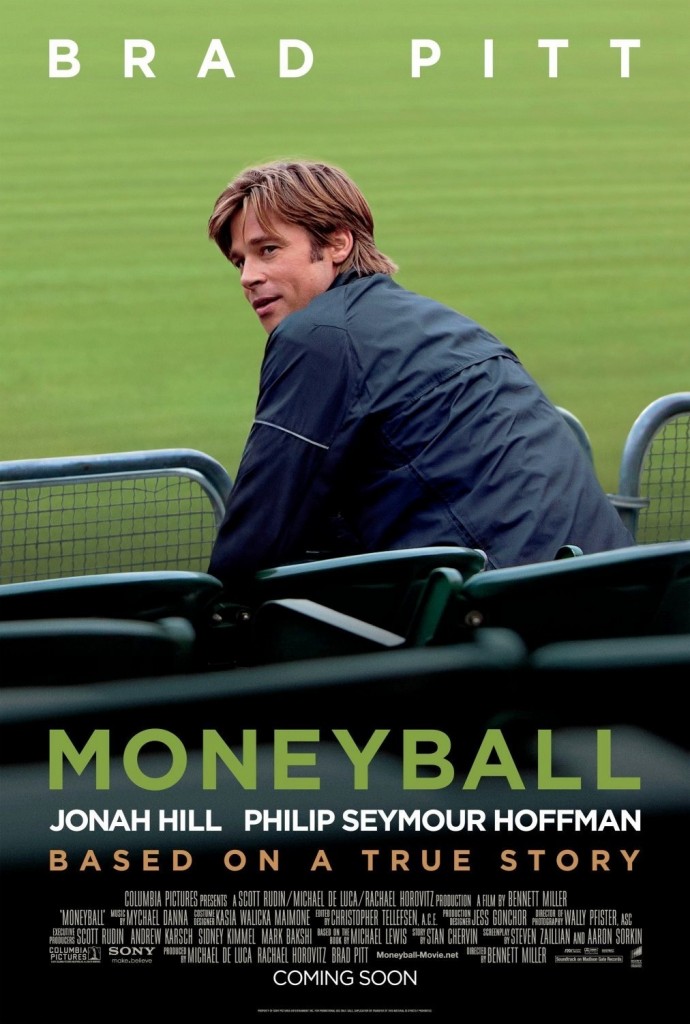 It may or may not come as a surprise, however, I wasn't always a fashion lifestyle blogger. I was once a shipping clerk at a small software company in northern California. As a shipping clerk, I found my passion for technology, the internet, and eventually all things social media. My job consisted of coordinating interoffice mail, shipping out paid orders, and keeping up with office supplies. As important as that job was to the company, I fine tuned my daily processes and found myself exploring the technology around me. My eagerness to learn got the attention of my co-workers and soon management got involved. One day, the director above my manager asked to speak with me. This rarely happened, you could expect to be reprimanded or promoted. On this game changing day, the director asked me what I knew about the company, and how I saw myself growing within it. To make a long story short, I gave more than impressive answers and was transferred to New Jersey as a systems engineer to support an east coast sales team. Similar to the way Oakland Athletics's Manager William Lamar "Billy" Beane III changed baseball forever, this changed my life forever.
3 software companies later, I've afforded myself the ability to do what I love most, share my passion for the Fashionista lifestyle via FirstClassFashionista.com. If it weren't for my co-workers recognizing my aptitude for technology and making my management aware, I wouldn't be where I am today.
Based on a true story, starring Brad Pitt, Jonah Hill and Philip Seymour Hoffman, Moneyball will be in theaters September 23rd. Click here for more on Moneyball.
"Disclosure: Compensation was provided by Sony Pictures via Glam Media. The opinions expressed herein are those of the author and are not indicative of the opinions or positions of Sony Pictures."