What to Put in Your Gym Bag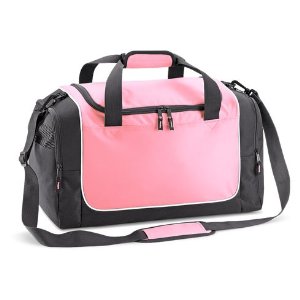 I know a lot of women either carry their purse or a sports bag when they head to the gym. Today's fitness Fashionista tip is my gym bag must haves.
They are times when we realize we don't have all the stuff that we need in our bag! We always have our headphones our cell phones, and I-pods; BUT what about the other necessities we often need when we're at the gym? So to help my fitness Fashionista figure out what to put in her gym bag, here's a list of just in case MUST HAVE ITEMS:
Toothbrush and toothpaste
Towel set: Face, Hand, and Bath
Face wash
Body wash
Change of underwear and socks
Change of clothes
Hair Brush and Comb
Hair bands or scrunchies
Deodorant
Lotion
Sandals for the shower (cheap ones)
Plastic bag for your wet towels or your dirty clothes
You can even purchase the travel size lotion, toothbrush, deodorant, etc. For myself, I even buy the travel pack size toilet seat covers just in case they run out of them in the bathroom stall.
If you stay ready, you'll never have to get ready 🙂