Last week First Class Fashionista attended Runway Magazine's exclusive invite-only Publicity Launch Party at the W Hotel in Hollywood. We had a great time networking and partying with the cast of E! Dirty Soap, high profile industry professionals and the forever fabulous LA Fashionistas. The guests walked the red carpet at 7pm and were greeted by hosts Nadia Bjorlin and Brandon Beemer.
Fashionista, You know how we love to know it first and share it with you, our valued readers first! That night, "First Class Fashionista" caught up with Producer Kellie Koppel at the Runway Magazine event who shared with us her latest project, "It's So LA". Here's the Hollywood insider news!
"It's So LA" is a scripted comedic web series that showcases the trials and tribulations of two main female creative professionals as they try to make it in Los Angeles. The show explores the less glamorous side of what it takes to "live the dream"; spotlighting the ironic sacrificial decisions made by Hollywood hopefuls alongside the exhilarating possibility of "game changing" opportunities.
While guests of Runway Magazine basked in the Hollywood ambiance, Vokab Kompany preformed a few songs from their most recent album "QuitSleep". The night was filled with drinks, fashion and the "It's So LA" web series cast.
The Show is due to air in the next few weeks. Join the "It's So LA" FB Fan Page at www.facebook.com/ItsSoLA to keep up with everything "It's So LA".
Here's a webisode sneak peak :
Sooo…The Next Hollywood Party we plan to attend is the "It's So LA" Launch Party!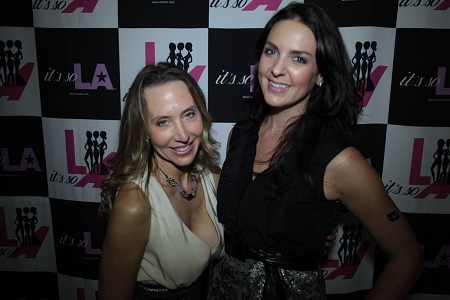 "It's So" LA Producer Kellie Koppel and Actress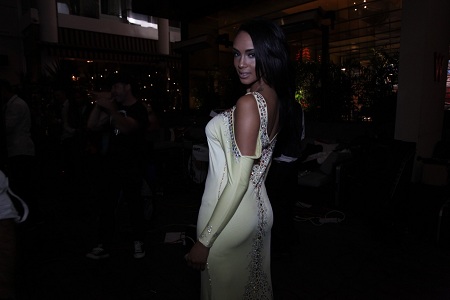 Model for the clothing line.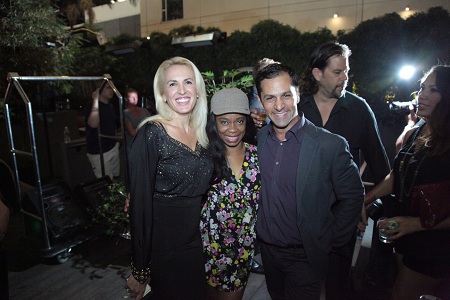 Guests at the event.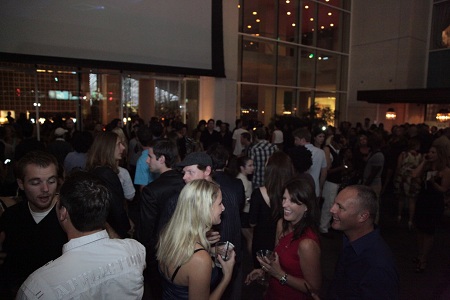 Guests at the event.