Snacking the Right Way: Healthy Snacks on the Go for Weight Loss Tips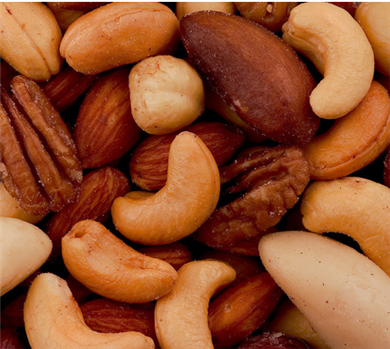 Fashionista, I know there are days when you're out and about and you just have that craving for something and, unfortunately, the closest thing to you is a fast food place. Here are a few tips to help you kick those cravings and stay on the right track to eating the right.
Nuts- Almonds, Walnuts, Peanuts, Pecans, etc. These are perfect because a handful can actually keep you full long enough until you eat again.
Peanut Butter- 2 tablespoons of peanut butter is excellent, especially when you pair it with a banana or an apple. Jif even makes some portable cups with just the right amount of peanut butter.
Avocado- The avocado isn't just for your face, it's actually a healthy fat.
Fresh Veggies- In the produce section there are always some fresh packed veggies that you can grab and put in little ziploc bags and snack on throughout the day.
Water- YES, water actually helps you lose weight and you can even buy the crystal light packets and add some flavor to your water without adding any extra calories.
Tuna- I personally purchase the tuna in packets that are almost vacuumed sealed with the water drained. I have plastic forks in my drawer at work so I can rip open the package and have a really quick snack.
Greek Yogurt with Granola and dried fruit- Awesome way to get carbohydrates and add some protein. It's so good you may even want to open another container of yogurt.
Spinach- Spinach is rich in Vitamin K, antioxidant properties, etc. You can eat spinach with just a little bit of dressing or you can opt to sprinkle your favorite seasoning on it, and just eat it straight out of the bag.
So avoid the fast food restaurant and the little mini fridge at the store or the gas station that has those prepackaged sandwiches and addictive chips, and give this a try. You may find something new to enjoy! Don't hesitate to add one ore more of these healthy snacks to your lunch or TV time. The little changes you make today will help you make better choices tomorrow–as you continue to make the change to living a healthier lifestyle.
As I mentioned in my last post, make your New Year's Resolution to lose weight and get fit now! Read: "Working Out with the Fitness Fashionista".
Disclaimer: Consult your doctor before changing your health and fitness routine. This fitness tip was created only because we love to give back to our readers.