The world seemed to stop on Thursday, June 25, 2009, breaking news reported Michael Jackson wasn't breathing and was being rushed to the UCLA Medical Center. Within minutes, LA Times and CBS news were reporting that Micheal Jackson had died. The "ABC" singer was only 50 years old. I was in shock.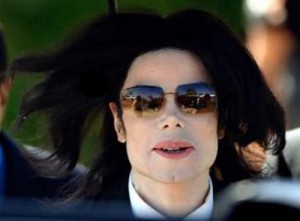 On Thursday, June 25, 2009, I wrote:
When I first heard, I was in shock. At the time I was still writing a tribute to Farrah Fawcett and thinking– God always calls us home in threes–Ed McMahon, Farrah Fawcett…and, I was really wondering "Who was next?" but really afraid to mouth the words. Then a family member yelled, "Michael Jackson died". What! I couldn't believe it. My heart sank. Michael Jackson is an unforgettable part of my childhood. I remember listening to all of Michael Jackson's songs on my very first big boombox radio (given to me by my father) on the front porch with my girlfriends. I thought I was the P.Y.T.! I had the Michael Jackson jacket and the jerry curl. I must admit though, that I couldn't do the Moon Walk as well as the neighborhood boys. I also couldn't afford to go to any of Michael Jackson's concerts so I watched, sometimes live, on TV as my best friend screamed hysterically and cried.
This past Monday, November 7th, millions of viewers watched as the verdict of the Conrad Murray Trial was revealed.
Dr Conrad Murray was the doctor treating Michael Jackson at the time of his death in June of 2009. Michael Jackson's autopsy revealed several combinations of drugs said to be related to the cause of death of the pop star. According to reports, the most significant drugs in his blood system were propofol and anxiolytic lorazepam. The coroner found that Micheal Jackson died of "acute propofol intoxication" or an overdose of propofol.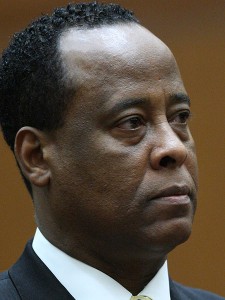 Dr. Conrad Murray was since investigated for prescribing Michael Jackson multiple doses of propofol and sedatives to help Michael sleep and, on Monday, Dr. Conrad Murray was found guilty of involuntary manslaughter. He is currently awaiting sentencing.
At the time of his death, Michael Jackson was preparing for his come back tours.