Ruben Studdard, also known as the 'Velvet Teddy Bear" and season 2 American Idol winner, filed for divorce after only 3 years of marriage.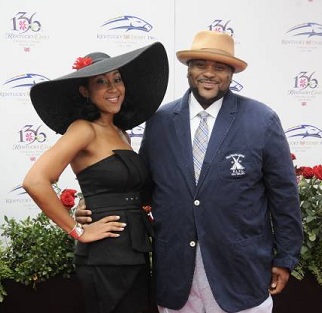 Ruben Studdard rose to fame in 2003 after winning the second American Idol competition by 134,000 votes over runner up Clay Aiken. In 2006, during his 3rd album release since American Idol, Ruben met Surata ZuraMcCannts at a cd signing in an Atlanta Walmart. In June 2008, the two were married in a small ceremony at Canterbury United Methodist Church in Birmingham, Alabama.
After 3 years, Ruben Studdard has filed for divorce due to "irreconcilable differences". The couple have no children together. Sources say they've been separated and are looking to dissolve their marriage.
Currently the American Idol star is working on his 5th album, "Letter from Birmingham". "First Class Fashionista" wishes both Ruben Studdard and Surata ZuraMcCannts the best of luck!