It looks like Eva Longoria's Beso Restaurant chain is in financial and legal troubles. Desperate Housewives star Eva Longoria and Celebrity Chef Todd English opened the Beso Hollywood Restaurant in March of 2008. It was named after the Spanish word Beso, meaning Kiss, and the prices are moderately affordable.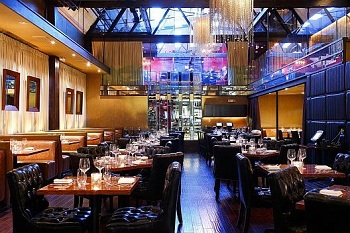 The Los Angeles location has had enormous success since it's opening almost 3 years ago. The restaurant merges an upscale Latin theme with a contemporary steakhouse. This location has become a Hollywood hot spot. Many celebrity sightings have been spotted dining at the LA Beso.
However, the Las Vegas Beso location filed for bankruptcy a little over a year after its opening at the end of 2010. The filling reported that Beso generated nearly 14.6 million in gross income over the first 12 months of opening but Beso needed to restructure nearly 5.7 million in debt and other liabilities. The restaurant is said to also owe the landlord 1.8 million, as stated in the lease agreement.
In addition, the Hollywood Beso is reportedly being sued for more than $25,000 dollars by Luiza Boyadijan who supposedly slipped and fell on the floor while celebrating her birthday.
According to reports, Luiza Boyadijan claims due to the fall she's suffered major physical complications and damage to her nervous system, and believes the restaurant had an obligation to its customers to maintain safer floors.
It seems Beso just can't catch a break in 2011!