Prep: Preparing for a Fitness Competition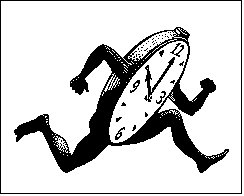 I say the countdown has begun because I am 8 weeks out from my next competition, taking place at the LA Fitness Expo in Los Angeles, California. But, the real countdown is: I have 6 weeks to get my body where it needs to be and it's taking so much self-control and self-discipline that it's absolutely driving me INSANE!!!! Have you ever wanted something so bad you just said forget it and sucked it up and dealt with it?
Well, right now, what I want is to place high or even win the fitness competition, but I'm dealing with so many temptations. My temptations are Cupcakes, Cookies, Candy, French Fries, Potatoes, Pasta, Junk Food, Etc. and I can't touch any of it until January 28, 2012 at 9pm. I know you're like this girl has MAJOR discipline. It takes a lot of constraint to NOT eat any of the stuff that I was so used to eating growing up.
Right now I eat every 2-3 hours and sometimes I'm not even hungry but I still have to eat just to get my body ready for my next competition. My schedule is so crazy. Here's what my life looks like based on my current training schedule:
5-6AM- Cardio for an hour
6-7 :30AM- Cook my breakfast
8AM- Stretch
Around 9AM- check my email and relax for a while
10:30AM- Eat Meal#2
12PM- Head back to the gym to train
2-2:30PM- done training, shower, and eat Meal #3-4
5PM- Eat Meal #4 and start work (train clients)
8PM- Off Work and time to eat Meal #5
9PM- Respond to emails and finish up posts for FCF and my site
11PM- BED
As you can see my day starts early and ends late, and I wake up and do it again the next day. It's very important for me to have some sort of structure or my eating schedule will be thrown off, and that's the last thing I need. I know you're like: "I have kids, husband, etc." There are so many women who are moms, who are married and compete or make time to workout and stay in shape.
In the competition world, we call this "prep" because I'm preparing my body to drop weight and lean out for my show. Competing can be very stressful because of all the things a competitor has to put his or her body through.
What is really hard for me is not being able to eat carbohydrates although my brain needs them to function. When I say I can't eat carbs, the carbs I'm referring to are white potatoes, bread, white rice, corn, carrots–and even FRUIT!!
I know you're thinking this girl is crazy, how can you not eat carbs?!?! My response: The process makes the end result worth it. When you are able to look in the mirror and see the results from all of your hard work, you can't help but smile and say: I look good! And, I earned it!!!
I'm not saying a fitness competition is for everyone, but make a list of goals you are looking to accomplish and give yourself a deadline, mark it on a calendar and, FINALLY, make a schedule that works for YOU! Life is about discipline and some sort of structure and for most, structure mostly consists of: getting hair cuts, manicures and pedicures, dinners, and attending social events. Why not make time for your health in the process? Your body is your trophy.