Being a fitness competitor I have to portion out my meals. Which is usually around 4oz or 1/2 cup of something like chicken, veggies, or sweet potato. I even have to weigh out my breakfast which is 25g of cream of wheat with 4oz of egg whites. Sometimes I'm not in the mood for eggs, so I just have a protein shake instead.
I went to Target and purchased a scale, and it cost me around $6 (cheap and effective).
Preparing My Cream of Wheat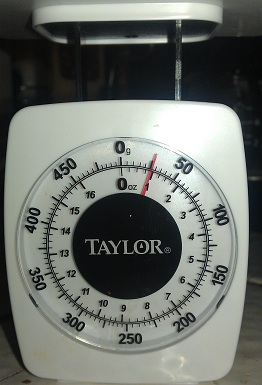 I measured out my Cream of Wheat to 25g.
I know you're like, that is not enough Cream of Wheat. Wait until you see it after it's cooked in the microwave.
Then I popped it into the microwave for 2 minutes.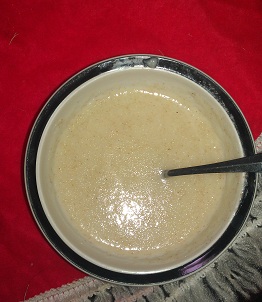 That entire bowl filled me up for at least 2 hours until my next meal!
Portion control is a HUGE deal. If you take a look at your meals when you go out to eat, a restaurant size plate of food is at least two servings. That's way too much food at one time. And, most of us still manage to sit there and eat it all. Even the portions we usually prepare for ourselves everyday is way too much.
To help with weight loss and even weight maintenance, we need to start really looking at how much we put on our plates or at least eyeing our portions .
Below are a few tips on what your portions should look like:
One serving of meat is 30z roughly around the size of a deck of cards
One cup of rice or pasta is around the size of a tennis ball
Half a cup of cooked veggies is around the size of a baseball
Here area also a few tips to help with weight loss:
Eating more frequently: every 2-3 hours
Keeping a food journal: write down what you ate, what time you ate the meal/snack etc., how you were feeling when you ate it
Keep a few healthy snacks with you: Almonds, dried fruit, veggies, etc.
Drink more water: Add Crystal Light to give your water some flavor.
Every little thing you do is getting you one step closer to losing weight. It takes 21 days to form a habit, so let's start now!