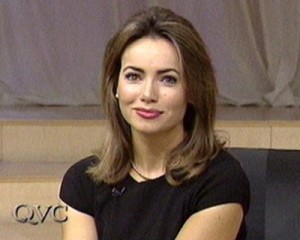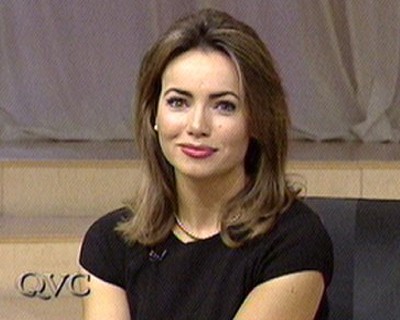 We're down to the last ten days of the holiday shopping season, and you know what that means…Even longer lines. Want to avoid the nightmare of standing in yet another line for 40 minutes? QVC's Lisa Robertson shared her favorite jewelry gift ideas with us! This holiday let QVC bring you all the joy, with none of the craziness. From the comfort of your own home, shop fashion, beauty, homewares and more at www.qvc.com.
Melania Madison Avenue Bold Case Bracelet Watch

As glamorous and show-stopping as New York City itself. Clear, round crystals on the connecting links of this bracelet watch are sure to attract attention, while the bold face with its mother-of-pearl dial is a classic finishing touch. Now $53.64
Judith Ripka Sterling Hematite Doublet Ring with Heart Prongs

A rich, deep, cushion-cut synthetic blue quartz doublet rests above a section of hematite in this mesmerizing ring. A sterling silver twisted-rope border accents the gemstone, while four heart-shaped prongs sparkle with a Diamonique® simulated diamond in the center of each. Now $177.20
Nadri Micro Pave' Criss Cross Hinged Bangle Bracelet

Eternally elegant. With four bands crafted into a crisscross design and encrusted with micro-pave-style round, clear crystals on the front, this highly polished silvertone bracelet is sure to create a lasting look. Now $93.00
Michael Dawkins Sterling Signature Pod Small Earrings

Small in size, but big on stylish impact, these free-form pod earrings are ideal for every day wear and special occasions. The earrings have a seamless silhouette. Now $45.75
Disclosure: As Vogue Influencers, we proudly know it first, and share it with you first! This post was created as a shopping tip for our valued readers. No compensation was received.