Unfortunately somethings do come to an end.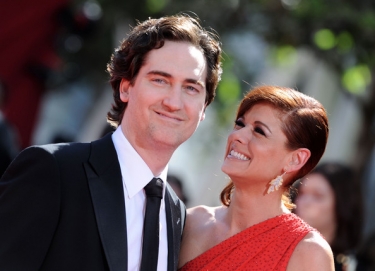 For couple Debra Messing and Husband Daniel Zelman their separation did not come as a surprise. In fact the pair whose marriage lasted almost a decade, was privately dissolved earlier this year.
An exclusive statement was given to Us Weekly by the couple.
"Debra Messing and Daniel Zelman privately separated earlier this year after a 10 year marriage." Messing's rep continued, "The decision was mutual, and they remain supportive of one another and committed to raising their son as a family."
Messing first met Zelman while studying at NYU graduate school in the early nineties. After preforming in Romeo and Juliet together, the two became a couple and married in 2003. Debra Messing and Daniel Zelman have son, 7-year old Roman together.
This is just one of many celeb splits that has happened this year. Other surprising separations have included Jessica Lange & Sam Shepard, Ashton Kutcher & Demi Moore, and Vanessa & Kobe Byrant.