I'm sure many of you are familiar with LoveSac Alternative Furniture co. However, the company who gave new life to the boring beanbag makes more than just furniture! I was more than thrilled when I learned I'd receive a courtesy pair of Phur Feet slippers to review for First Class Fashionista.
The slippers arrived just before the New Years holiday weekend, and I couldn't wait to lounge around in them come January 1st. The slippers where packaged in a thick cardboard box and adorned with their signature retro logo.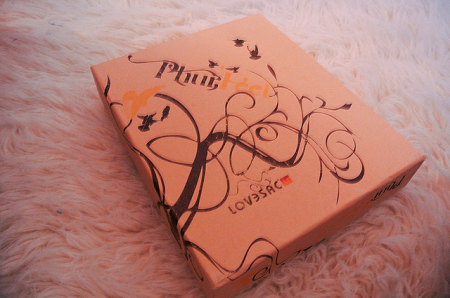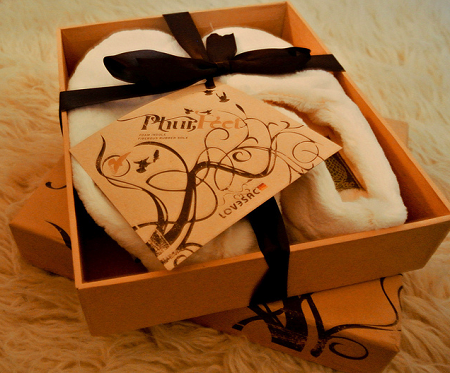 As I slipped on the furry little gems, my face lit up like a kid on Christmas. Not only were they incredibly soft but they also were very comfortable. The soft fabric surrounded my feet and I was instantly transported to a serene space.
The Phurr slippers are crafted with hypo-allergetic knit and each pair feature a LoveSac tattoo on the heel of the underfoot. As I walked around I noticed a few things that made the LoveSac slippers different. Unlike other brands I've tried in the past, I wasn't slipping and sliding as I walked on the hardwood and tile floors.
The bottom of the slippers are coated with little rubber stoppers to prevent this from happening. The second thing I noticed was the fit, usually when a shoe is designed to fit multiple sizes, sometimes your left with a slipper that is too big or too small.
Call me Goldilocks, but these were just right! I'm usually a size 8, which tends to be a popular size for many women. If your in the market for a new pair of plush slippers I would highly recommend the LoveSac Phur Feet!
For more information or to shop online visit: Lovesac