Over the holidays another celeb couple called it quits.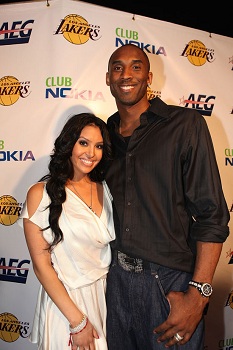 After a little over 10 years of marriage, Vanessa Bryant filed for divorce from NBA star Kobe Bryant in Orange County Superior Court citing the famed "irreconcilable differences".
As we have all witnessed, the couple has been through some trying times and they appeared to survived reports of infidelity back in 2003. Vanessa stood by his side when Kobe Bryant was accused of sexually assaulting a woman in a hotel room in Colorado. She forgave him for his infidelity and was certain that there was no assault involved which Bryant was later acquitted of.
The bond seemed to be unbreakable.
Kobe Bryant even gave her a 4 million dollar "apology" ring soon after.
So what pushed her over the edge? What made Vanessa finally call it quits? Rumor has it that it's due to the other basketball wives' chatter of ongoing infidelity, which has not been confirmed.
According to the court filing, Vanessa is seeking shared custody of their two daughters and spousal support. If there isn't a prenup, Vanessa may be entitled to half of their net worth of approximately $150 million and significant spousal support.