JT get's grandmothers seal of approval on engagement!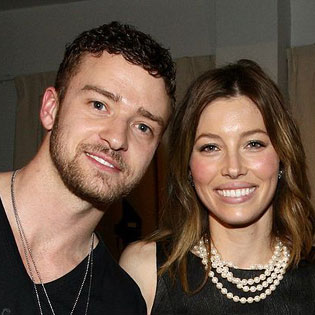 When on again off again couple, Justin Timberlake and Jessica Biel, first caught our attention last year they were spotted spending the afternoon together in Toronto. The two, who previously called it quits last March, enjoyed a brunch and a leisurely bike ride together. And, we wondered…Does this mean the former Hollywood "it" couple is back on again?
However, E News reported that Justin was in town visiting a potential love interest on the set of her new movie Total Recall. So we thought Justin Timberlake was keeping busy when we later saw him preform in New York to celebrate the launch of his new tequila line, 901.
Now, the pair who has maintained an on again off again relationship for four years is allegedly engaged. Information has surfaced that Justin's grandmother confirmed the engagement to Radar Online. According to insider reports Justin's maternal grandmother, Sadie Bomar, expressed her excitement on the big news.
"Yes, Justin is engaged. Jessica is a very sweet girl; she's upright and everything, we love her," Said Sadie. Several sources are saying the couple were engaged over the holiday season while on vacationed in Montana.
Although no official word has been released from either party, it seems that this cat is out of the bag!