Grilled Chicken with Bok Choy and Sauteed Red Potatoes
I was bored one day and I went to the grocery store. I was craving chicken breast with a bok choy salad and sauteed red potatoes with basil. It was delicious! So I've decided to share everything with you.
Step 1: Make sure you rinse off your chicken breasts. I purchased chicken breast filets by Foster Farms. I seasoned them with Paprika and a little bit of cayenne pepper and Italian seasoning (dried flakes).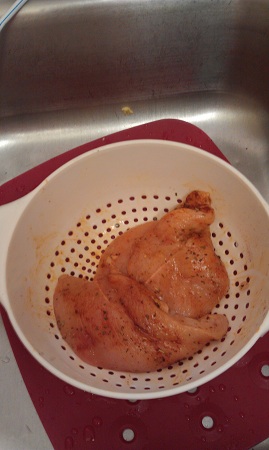 Step 2: Place the chicken in a skillet on medium high with a tablespoon of olive oil in a non-stick skillet. Let it brown on both sides.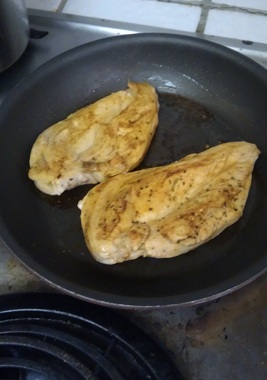 Step 3: Rinse your bok choy and cut off the bottom half, then chop it up and set aside.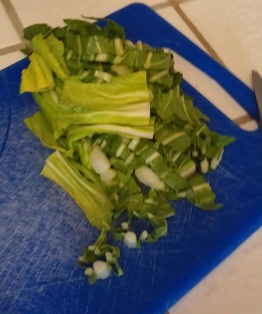 Step 4: Rinse potatoes and chop them however you like.
Step 5: Place potatoes in a skillet with a tablespoon of olive oil and sprinkle with basil. Cook until brown.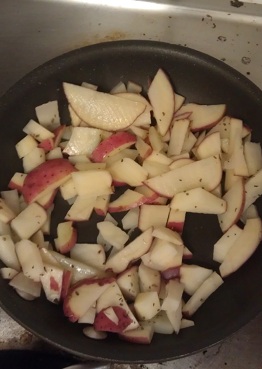 Step 6: FINISHED PRODUCT
This meal is only: 380 Calories, 1.7g of Fat, and 35g of Protein, 55g of Carbs. A  meal like this is something I try to eat early in the day, and sometimes will be my only meal that contains carbs. The rest of the day I will only eat veggies because I consider this a high carb meal. I hope you enjoy it.
NOTE:
An alternative to cooking the potatoes in the skillet is to get a ziploc steamer bag and place them in the microwave and they taste just as great.