Gossip Girl Spotted on Entourage Season 5 Episode 2 "Off His Game"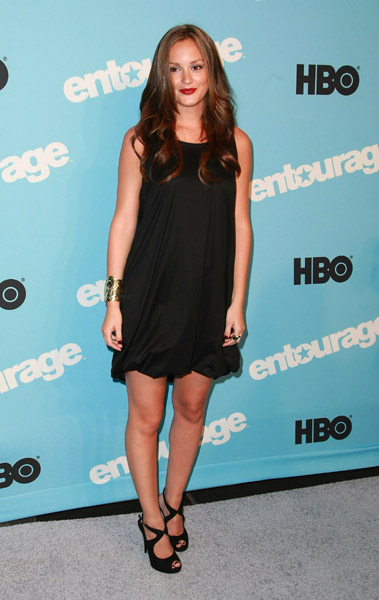 I was pleasantly surprised to see Blair, I mean Leighton Meester, on Entourage last Saturday September 13, 2008. In this episode, Leighton Meester's character Justine Chapin personally invites Vince to a party but introduces him to a girlfriend.
Vince doesn't quite understand her intentions, so he asks her what's up. "Why are you trying to pawn me off on your girlfriend?" he asks. "If I f* you then I'll want to be your girlfriend!" Leighton Meester's character Justine responds. This doesn't seem to detour Vince.
Looks likes they're together-at least for now. Now that's hot! Has Leighton Meester landed a permanent role on Entourage? Here is where you can tell fans what you think. Share a comment with thousands of visitors. *Copyright Protected. First Class Fashionista permits a direct link and photo credit.