Baby Blue makes for one happy family!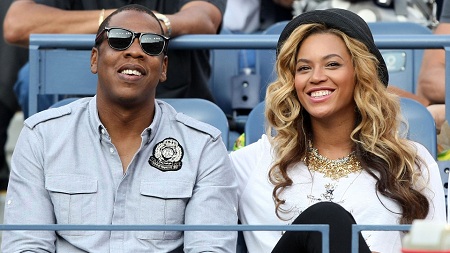 January 7th, Beyonce and Jay-Z welcomed a 7 lb. (3.18 kg) baby girl into the world! The little bundle of joy is already following in the footsteps of her famous parents, for what other than her very original name. As confirmed through Jay-Z's latest song release, the parents have named their daughter Blue Ivy Carter.
Although no reasoning behind the name has been given, other controversy has erupted from B's hospital visit. The 30-year-old gave birth in Manhattan's Upper East Side at the Lenox Hill Hospital. Shortly after being admitted, reports surfaced that the new parents-to-be shelled out $1.3 million to rent out the entire fourth floor; turning it into a luxurious sweet.
The hospital has been firm on denying all the claims which have since been publicized. The hospital released a statement saying the staff were, "troubled by the misinformation being circulated in some news media reports."
However some hospital patients are coming forward with a different story. One 24-year old Tanisha Newton, told E! News reporters that she and her children were asked to leave the floor, despite her impending due date. Since there is always two sides to every story, we can't be to quick to judge this one!
We at First Class Fashionista want to congratulate the new family on their precious addition!
This is Beyonce and Jay-Z's first child together, the couple was married in 2008.