Come on Lindsay! Concurrent with her (seems to be) favorite trend, being in the defendant's seat, poor Lilo will be in court again. With the recent Lindsay Lohan news of her allegedly owing the IRS upwards of $100,000, she has been hit with another suit of different proportion.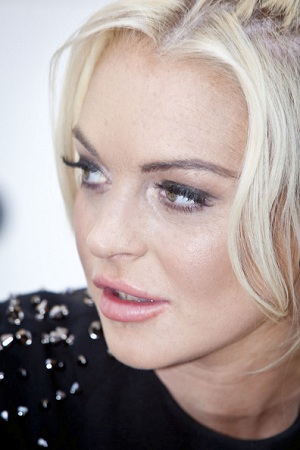 A paparazzo (Grigor Balyan) claims to have been hit by her car while she was trying to get away from paparazzi two years ago! This two-year-old suit names Lilo and her driver, Paola Demara as defendants.
The only statement Grigor Balyan has disclosed is that the defendant:
"so negligently, carelessly, and recklessly operated, maintained, repaired, owned, and controlled their automobile so as to cause an accident which resulted in personal injuries and property damage to Plaintiff."
Personally, I don't think Lindsay Lohan or her driver did anything wrong, but we'll see how this lawsuit goes. And to all the paparazzi out there, don't get in front of cars!