Red Carpet Secrets of the Stars
The Golden Globes is set to kick off award season! Over the next few weeks, the excitement of seeing fabulous red carpet fashions is often accompanied by puzzlement and frustration. How do they do it? How do they look so perfect?
A Hollywood insider shared with First Class Fashionista a few tips on how some celebs actually achieve the flawless head to toe red carpet look.
THE BODY
Body Wrap is in high demand among celebrity stylists as these pieces are key for smoothing the stars' silhouettes to achieve perfection on the red carpet! One of the originators of shapewear, Body Wrap is a collection of seamless undergarments designed to slim, tone and enhance any woman's figure. Unlike other shapewear, Body Wrap is complimentary to a woman's figure and has the design appeal that allows each woman to look and feel her best. The pieces flaunt fashion-forward style and sophistication, wrapped up in the support and comfort.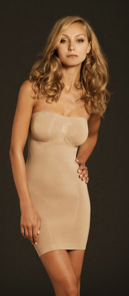 View the entire collection at http://www.bodywrap-shapewear.com.
Hanes Silk Reflections Ultra Sheer give legs a flawless polished look for the red carpet! The sheer styles come in a range of shades to match your skin tone in order to achieve a glowing, natural look, just as a woman gets from wearing makeup. The tights feature a non-binding comfort waistband and flat seams for added comfort, a modern control top panty for the slimming effect, and the silky ultra sheer leg with run resistance technology and sheer toes- no runs on the red carpet!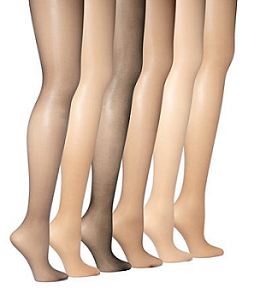 A celebrity styling trick we can afford at only $10.
THE FACE
TEMPTU and Hollywood have had a long relationship. After much success with the make up and special effects departments, TEMPTU created the TEMPTU Consumer line which fast grew acclaim with Hollywood make up artists for famous faces on the red carpet. The easy-to-use, at-home airbrush makeup system utilizes a disposable pod system. TEMPTU AIRpods are available in a variety of universally flattering shades in the form of blush, highlighter, bronzer and the bestselling foundation. This line is ultra-lightweight and contains a smoothing complex to help minimize the appearance of fine lines and wrinkles, color-correcting pigments to camouflage imperfections, and moisturizers to help hydrate the skin. The result is long-lasting and natural-looking coverage creating a truly perfected A-List finish.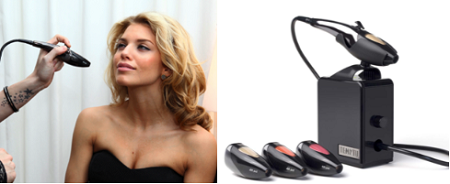 Some A-List fans include: Madonna, Anna Hendrick, Carrie Underwood, Beyonce and AnnaLynne McCord. Learn more and shop at http://temptu.com.
THE PREP
Get fit for the red carpet with a personal trainer you can put in your pocket! iTrain features podcast downloads from celebrity trainers designed to maximize your work out on-the-go. Workouts can be downloaded right to our iPod or other MP3 player. Workout Programs, videos and routines range from cardio, sculpt and strength to yoga and pilates, ballet, Hip-Hop cardio and boxing.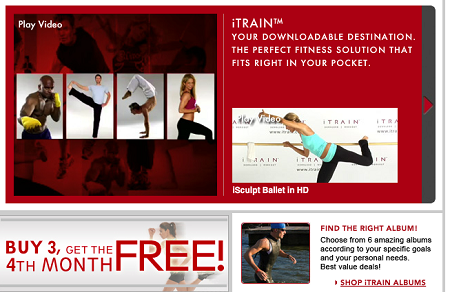 Celebrity fans include The Pussycast Dolls and Courtney Cox! Visit www.itrain.com for more information.