On December 30, 2011, news broke. Actor and Comedian Russell Brand filed for divorce from his soon to be ex-wife Katy Perry. The couple married October 2010.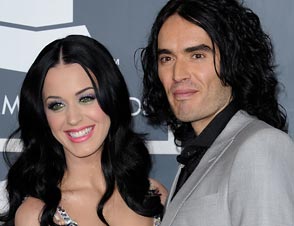 The divorce is said to be underway. Rumors that the couple were in fact separated was confirmed before the start of the new year. Over the holidays, it was apparent that something was wrong. Russell Brand and Katy Perry didn't spend any time together and were even spotted not wearing their wedding rings.
A few weeks ago, sources also confirmed that Russel Brand moved out of the couple's 6.5 million dollar Hollywood Hills Mansion where Katy Perry will likely continue to reside.
On December 30th, Russell Brand released the following statement:
"Sadly, Katy and I are ending our marriage. I'll always adore her and I know we'll remain friends."
Katy Perry tweeted, "Concerning the gossip, I want to be clear that NO ONE speaks for me. Not a blog, magazine, "close sources" or my family." Katy also thanked her fans for supporting her.
This short-lived union may end in a nasty legal battle. Reports are now surfacing that Brand is said to have requested a determination of the couples "community property assets", and there may even be some ambiguity concerning the prenuptial agreement.
Best of luck to Katy Perry and Russell Brand!