Will Lindsay Lohan or Megan Fox Get to Play Elizabeth Taylor?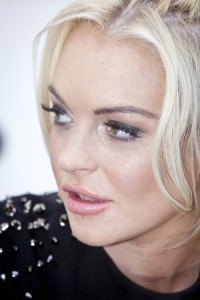 Poor Lindsay just can't catch a break! If it weren't enough that she has a recent lawsuit under her belt, she may have an important role nabbed right out from underneath her.
For Lifetime's "Liz and Dick", Lindsay is a front runner in playing Elizabeth Taylor. Unfortunately for Lilo, though, Megan Fox is also in the running.
According to Larry Thompson, "I've been talking to Lindsay Lohan directly and with her reps, and have been in conversations with other actresses, including Megan Fox," the executive producer says.
Although he won't reveal more, it's impossible to say who will get the role. But poor Lilo sure has a run for her money! Just like "Confessions of a Teenage Drama Queen", Fox and Lohan will have to duke it out.
Personally, I think Megan Fox would make the perfect Elizabeth Taylor, and she has a steadier head on her shoulders. But I guess we will see!