Reality star Khloe Kardashian and husband Lamar Odom have been at the center of many reports recently.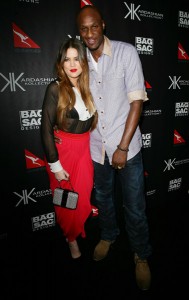 The couple who has been reportedly been trying for a baby is denying all news that they are considering fertility treatments. To set the record straight, Khloe took to twitter.
"Because there seems to be much speculation, here is my statement," she continued. "I am not at this time in my life considering any type of fertility treatments. If and when I do, I will shout it from the rooftops but for now it's in Gods hands."
In other Kloe Kardashian news, just this month, Khloe was confronted with accusations of not being the biological daughter of the late Robert Kardashian. However, the Keeping up with the Kardashian sister was offered big bucks, about $250,000, to take a paternity test. Greg "Opie" Hughes of the Opie & Anthony Show, is the individual who announced the request.
The radio personality offered to donate the money to Khloe's charity of choice, if she took the test.