Project Runway contestant and well-known Denver Hair Stylist Fallene Wells gives us the scoop on her new Kickstarter!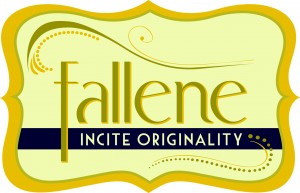 The down to earth, free spirited designer met with First Class Fashionista in her stylish home studio to discuss her future plans and life after Project Runway. Currently, Fallene Wells is partnering with manufacturing studio Cosewn to produce and fund her upcoming clothing line. CoSewn focuses on helping and serving independent designers along with the manufacturing of everything from samples to custom clothing.
Fallene is attempting to raise $20,000 to fund a 12 piece design collection. If a total of $20,000 in donations (or pledges) is received via Kickstarter.com no later than Wednesday, February 22nd, the funds will help launch Fallene's Modern Nouveau Collection and, in turn, help Cosewn assist other emerging local designers to get a "kick start" on their own collections.
Kickstarter is an all or nothing crowdfunding platform, which means if the goal isn't reached, the project will not get funded. Fallene Wells only has 28 days left and the amount of pledges received so far is $3126. All individuals who generously donate $10 or more to the project will receive a special incentive for supporting Modern Nouveau.
"If 1000 people donate $20 I will exceed my goal and they can be a part of making Denver's fashion community more sustainable," explains Fallene.
The minimum pledge is only $1—Don't wait until it's too late.
If you are familiar with Fallene Wells' design aesthetic you can count on vintage inspired, playful pieces to be made available come Spring 2012. We were able to take a closer look at the pieces from her first collection, which are seen in our video interview below:
We loved the 20's inspired collection which was comprised of mix and match tailored jackets, loose feminine blouses and cozy double button coats. Fallene's line embodies a fresh and playful nature that is complimented with attention to detail, quality fabrics and suburb craftsmanship. We especially loved the new whimsical drop-waist dress with draping back detail!
We at "First Class Fashionista" believe in Fallene Wells' project and wish her the best of luck at pursuing her goal of reaching $20,000. To contribute and back Fallene's Modern Nouveau collection follow the link.