Baby makes three!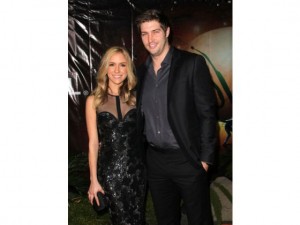 Reality T.V. star Kristin Cavallari and fiance, football player Jay Cutler, confirm pregnancy. The new parents-to-be told People.com, "We are thrilled to announce we are expecting our first child together. It's an amazing time in our life and we can't wait to meet the new addition to our family."
The couple has endured their fair share of ups and downs last year. During the process of wedding planning Kristin Cavallari and Jay Cutler decided to call it quits. However, that didn't keep pair apart for long, come November the two were back on again and this time with a 5.2-carat engagement ring.
When asked about their new wedding plans the young couple commented, "We were definitely planning the first time, but I can't plan the same wedding. I need to do something entirely different."
We wish the new parents and soon to be husband and wife the best of luck with their future!