After going through an absolute nightmare with my Samsung Sidekick 4g, I needed a new phone. About a month ago I got so sick of my 6-month- old Sidekick, I decided enough was enough and got a new phone, and boy am I glad I did.
My boyfriend surprised me with a new HTC Radar!
Click Image To Shop for HTC Radar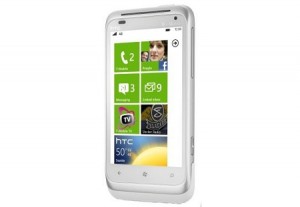 Let's just start with the appearance. It's very thin and lightweight, and is mostly white on the outside. The screen is a decent size at 4.74" x 2.42", and is great to type on! I have yet to have an odd auto-correct, it's like it knows what I'm trying to say.
The HTC Radar runs on Windows Phone 7.5. This operating system is like none I've seen before. It's incredibly clean-running and quick, as well as very visually attractive. I am in love with this phone! The battery lasts longer than any other phone I have had, I've never had it die on my in the middle of the day. And it comes stock with a Zune player. The HTC Radar is like an improved iPhone, dare I say it? It's better than the iPhone. Awesome battery life, music player, fantastic operating system, and on T-Mobile's inexpensive 4g network, I couldn't be happier.
I recommend this phone for anyone who's fed up with their android or apple smartphone, this beats them out of the ballpark.