Need to spruce up your look? Nail trends are often over-looked, but painting your nails is the easiest way to polish off an outfit. With cutting edge collections coming from top beauty brands, you no longer have to settle for last season's colors.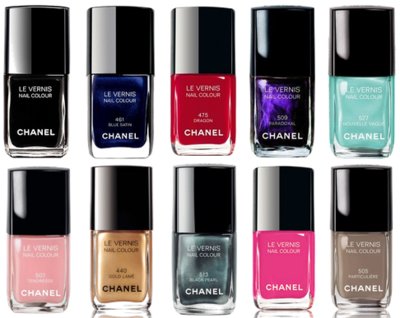 Chanel is constantly setting the stage for color trends and this spring will be no exception. Their featured colors: April, May, and June are fashion forward and will take you from spring to summer starting with a serious burgundy and ending with a playful orange. However, if you aren't looking to spend 26 dollars per bottle of Le Vernis; Essie and OPI have their own stylish spring collections following similar color trends.
Essie's line, "a Spring to invest in". The brand recently released six bold and exciting colors for "the self made woman." Click image below to shop.
OPI's "Holland" collection which consists of twelve slightly shimmery hues, is to be released February 8th.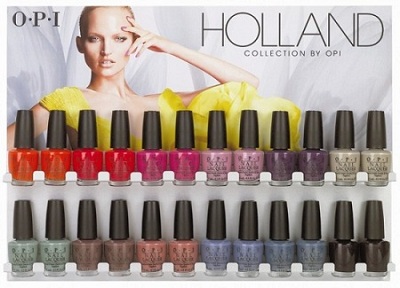 Which color is your favorite? You don't just have to pick one! The accent nail is becoming increasingly popular. Pick one nail on each hand to paint a complimentary or contrasting color to all the others. It's a subtle way to make a fun color statement.