America's fashion elite rally together to support Obama's reelection campaign!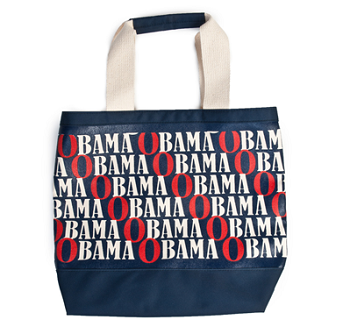 Last Tuesday evening the Runway to Win project was launched in NYC. The night was dedicated to all things politically fashionable. Who better to co-host the night than Vogue editor-in-chief Anna Wintour, and actress Scarlett Johanson.
The project is sponsored by designers such as Tory Burch, Jason Wu, Derek Lam, Beyonce and Tina Knowles, Marc Jacobs, Rachel Roy and Diane Von Furstenberg. The designers have come together to create assorted tote bags and Tee shirts to support Obama's 2012 campaign.
Economics aside, it's no wonder that team Obama is getting so much support from the design community.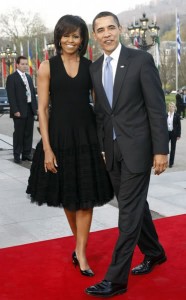 During Obama's current presidency, the first lady has received attention for her savvy shopping and polished look. When asked who has better style out of the power couple; Scarlett replied, " I think they're just a stylish couple in general." She went on to say, "They both have a casual cool about them."
Who thought Tee's and totes could help rally together political activism and fashion? What are your thoughts on the Runway to Win Obama/Fashion collaboration? You can shop Runway to Win here: http://store.barackobama.com/runway-to-win.html