"Say You'll Be There…."
Media Outlets are a-buzz with talk that the dream team, the Spice Girls, will be coming together for another reunion tour. The fab 5 last hit the stage for a world tour during 2007/2008. However, the concert series was ultimately cut short due to personal/family issues that the women had to attend to.
E! News is reporting that a source close to the group is saying that, "They're all talking…there is an ongoing discussion among the girls."
However, the reunion seed was also planted by a rather informative tweet by Spice Girl, Mel B.
"Will be back in UK next month to see my spice girls, can't wait, missed them all sooooooo much!!!!! girlpower all the way babay!!!
Although no official dates have been set, we will keep you up to date on all things Spice World!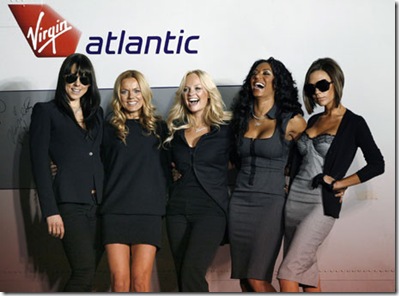 A Virgin Atlantic plane is named Spice One.