Let's Drink More Water!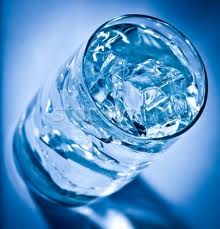 Most of us don't drink enough water on a daily basis. Drinking more water helps your skin to stay hydrated and clearer, as well as keeps you fuller longer and your system clean.
So let's work on drinking more water and I have the perfect tip for you:
Step 1: Grab a piece of paper
Step 2: Either make a calendar or write down the dates to keep track of how much water you are drinking on a sheet of paper
Step 3: MAKE COPIES AND PUT IT EVERYWHERE, INCLUDING WORK
Step 4: Every time you drink a glass or a bottle of water make a hatch mark or note the glass or bottle number
Step 5: At the end of the day, write down how much water you actually drank
The goal you should be reaching for is a minimum of 64 oz of water EVERYDAY!! So that translates into about 4 bottles of water or 8- 8oz glasses of water a day.
A tip that helps is drink it through a straw. I always put a straw into my bottles of water or I just go to Starbucks and purchase one of the cups with a straw—And you will not believe how much water you drink when it's in that cup. I think what it is, is that you don't have to keep taking a top off of a bottle because the straw is there and the water is readily available. Think about all the times you picked up that cup from the fast food restaurant that had a straw in it. Even after it was empty you still picked up the cup thinking it was something in it.
If you want to add crystal light, fresh lemon, fresh ginger, etc. to your water go right ahead. Do what you have to do just to drink more water. I prefer lemon in my water.
Give drinking more water a try, and let me know how things work out!