Who better to set the trends than the one and only, Marc Jacobs. His casual line, Marc by Marc Jacobs' fall 2012 collection is the perfect combination of bright and neutral for those oh so far away autumn months.
Where his collection was whimsical with furry, floppy hats, metallic shapes and knit, the Marc by Marc Jacobs line actually proves to be a very wearable and likable collection.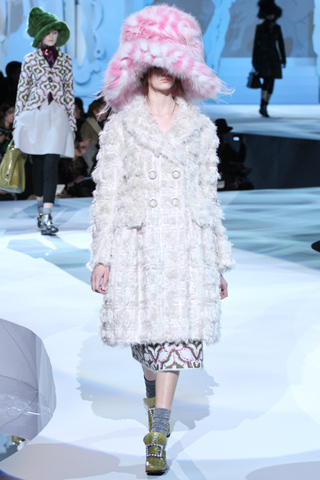 Marc by Marc Jacobs always has the best prints, in my opinion, and this season is no disappointment. A mixture of florals, stripes, polka dots, and some things in between, this collection appeals to the girl who isn't afraid to shine. Oh, and did i mention the metallic pieces? By combining the thin shimmer with thick wool tweeds, Marc by Marc Jacob creates dimension in layering.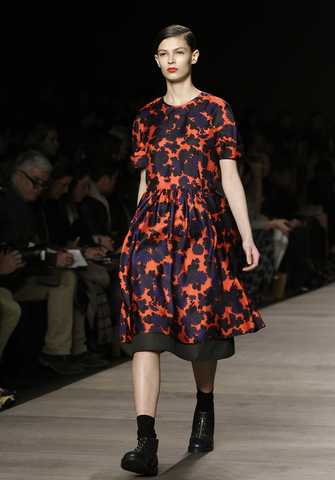 Instead of heels, the models wore combat boots with red lipstick and hipster rimmed glasses to give an edgier look to the feminine a-line, pleated skirts. Marc Jacobs shows us that you can play the looks up or dress them down and still be fabulous. The simplicity of adding a playful element to fashion gives the Marc by Marc Jacobs line the ability to reach a broad spectrum of fashionistas.