"It's a Boy."
Jennifer and Ben happily announce that their brand new bundle of joy is a boy! Jennifer shared her pregnancy news back in August, and had since been seen running around being quite the busy mom. The couple left the sex of the baby as a surprise, although both Ben and Jen couldn't hold back their feelings for too long. During an interview with Jay Leno, Jennifer mentioned that she had been hoping for another girl, while  she thought Ben would have wanted boy.
"I would have thought [he wanted a boy]. At first…I really thought so," Garner explained. "And then [Ben] kind of said, 'Well, we have girls. We know how to do girls. My girls love me. I'm the big guy in the house.' So, now I'm not sure."
I'm sure the family will be  overjoyed with their new addition, although it looks like Ben won't be the only guy in the house now.
The couple have two daughters together, 6-year-old Violet and 3-year-old Seraphina. There is no word on what the couple will name their son.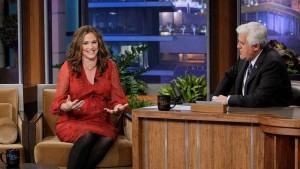 A pregnant Jennifer Garner on Tonight with Jay Leno, back in January.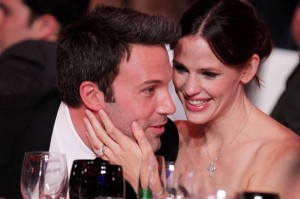 The happy couple at the 16th Annual Critics Choice Awards.