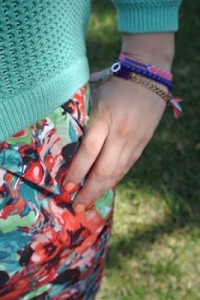 I'd like to think of my personal style as being pretty eccentric, it changes depending on my mood and current inspirations. I've always been a big fan of color and I am a firm believer in the power of a bold hue to transform a look. I think it's important to remember that trends are meant to inspire you to create something that works for your body and personality. This year's Spring trends are full of statement pieces that are easily intermixable with one another.
You can't beat Khol's designer lines and their wallet friendly price points. Not only are many of the designs by powerhouse fashion companies, but they are always right on for the season's top trends. For Spring, my style inspiration has been greatly influenced by floral tones and graphic prints. I find that the most unexpected complimentary pairings can often be found when you go with something out of the ordinary.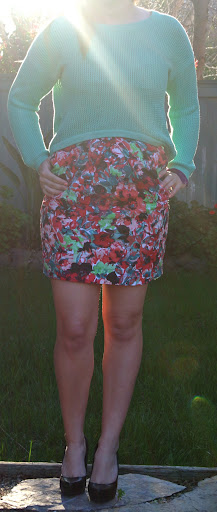 You too can get this look at Kohl's. I think there is a lot to be said about a woman who can create individual style at an affordable price.