It looks like Jessica Simpson is taking a cue from Demi Moore!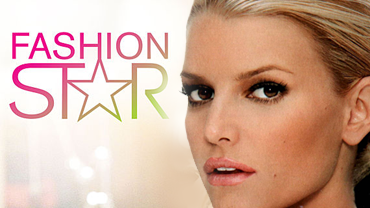 The fashion mogul posed au natural for the April cover of Elle Magazine. In the up coming issue, Jessica reveals that she and fiance Eric Johnson are having a baby girl! The couple has already decided on a name, but are choosing to keep it secret until the baby is born. Jessica talked to Elle about the baby name saying, "We're embroidering it on things. It's nothing shocking and nothing you'll have to add to the dictionary. When people hear it, they'll know why."
With a new baby girl on the way, Jessica Simpson is still finding time to get back to her T.V. career. Simpson will play fashion judge/mentor to a series of aspiring designers on the new show the Fashion Star. Hosted by supermodel Elle Macpherson, Jess will mentor with fellow fashion designers Nicole Richie and John Varvatos; where ultimately one designer will leave with a major retail contract.
However, with so much to come in the next few months, Jessica only has one thing on her mind… will her little one be a fashionista?
"I swear, I will croak if she asks me for a pair of Nikes instead of Christian Louboutins!"
We know one things for sure, if the baby to be has a mommy mentor like Jessica, she'll be deciding between Louboutins and Monolos!