The Olsen twins will always be remembered for their shared part on "Full House" and their straight-to-video adventure/mystery movies from the early 90's, but acting is not their main priority at this point.
Mary-Kate has maintained a presence as an actress the last couple years with her reoccurring role on Weeds and her part in Beastly, but Ashley no longer feels the need to be a Hollywood star. "I don't have to be a pretty face; I've done that, but now it's important and liberating to be behind the lens," Ashley told ELLE UK in the upcoming April issue.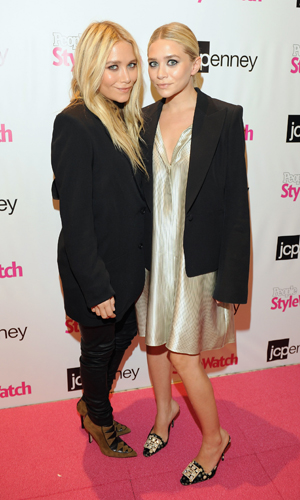 Concentrating on their fashion empire has become most important. With The Row, Elizabeth and James, Olsenboye for JC Penny's, StyleMint and their shoe collaborations with TOMS and Superga, the Olsen twins have plenty to involve themselves with other than films. They are hands on enthusiasts and participate in each line, which is why their collections have reached such a success in the fashion world.