Lucky Pie Pizza & Taphouse, based out of Louisville, Colorado has come east to Denver!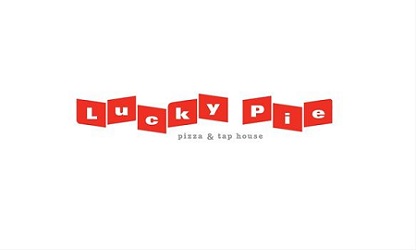 In the heart of LoDo, on 16th Street Mall and Wazee, Lucky Pie's newest location is edgy and modern yet comfortable, as you would expect from a local pizzeria.
I went opening night by recommendation of a friend/employee of the Louisville location. My friend isn't gluten-intolerant, like me, but told me how amazing Lucky Pie's gluten-free crust is, and he was right! Being allergic to gluten, I'm always in search of the best alternatives, and there's no way I'm giving up pizza! Although it was a five dollar add on for the special crust, it was big enough for me to share- which usually isn't the case with GF.
We got the Popeye pizza pie with spinach, fontina, mozzerella, grana podano, pecorino, garlic and olive oil and marinara sauce for dipping. Although I wasn't drinking, they do offer New Planet Tread Lightly Ale a gluten free beer out of Boulder as well as a decently priced wine list.
It was delicious and I'll definitely be back soon!
For more information and to check out the Lucky Pie menu visit: http://luckypiepizza.com