Keeping Fit While Traveling!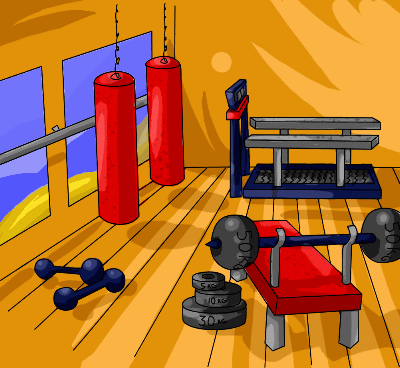 Looking to stay in shape during business or vacation travel? As we all know, it can get complicated to travel and try to stay in shape at the same time. During my recent trip to New York City, it was very difficult because as a figure competitor I still needed to stick to my eating and exercise schedule. I was there for six days while on a work / vacation trip. Aside from getting a daily work out in, I also had to eat every 2.5 hours, so you can imagine how difficult that can be—especially when you're in such a fun place like The Big Apple.
Below are some tips you can use to stick to your workouts and eating regimen while traveling to any destination in the world.
Cook meals for the plane and place them in clear Tupperware containers. When you go through security you usually won't have an issue. Leave the soup at home.
When planning your trip, find out if your hotel has a fitness facility or locate the nearest gym to where you're staying and map out the route to get there.
Call and ask if the gym requires a guest fee or if you can buy a pass that can last you the entire time that you are there. Also check the hours of operation for the facility.
Locate restaurants/grocery stores that will cater to your dietary restrictions.
Pack your appropriate clothing and shoes if you plan on working out while away from home. I packed a towel and 2 pair of shoes for the gym when I went to New York because I didn't know whether or not the gyms would have towels.
Have fun. Don't let the weather stop you from training. Every hotel has a stair well so if you can't get to the gym hit the stair well and walk or run up and down those flights of stairs.
Pack resistance bands. They are relatively cheap and can fit anywhere in your bag.
Hope these tips were helpful because your results don't take a break for vacation. You are responsible for your fitness results!