B is back at it again!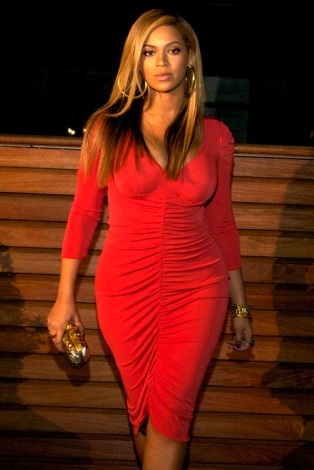 After recently giving birth to daughter Blue Ivy Carter back in January, Beyonce Knowles is ready to hit the stage again!
The return performance is scheduled for May, where the new mom will headline a three day concert. But, of course, this Beyonce post-baby performance is sure to already be making headlines. All three shows will converse as part of the unveiling of the Revel Resort in Atlantic City.
The $2.4 billion resort was designed to showcase a Vegas aesthetic, and was created by the amazing and talented people who imagined the Cirque du Soleil stadiums. The show will span over the Memorial Day Weekend and is scheduled to be held in the resort's Ovation Hall.
So will Beyonce be bringing the beautiful Blue Ivy along?
No mention on the topic has been made, but this could end up being quite the Carter family affair!
Tickets for the May 25-27 concerts series is set to go on sale April 6!