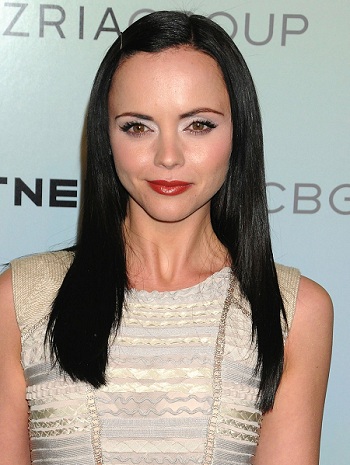 Or should I say hello AGAIN Christina Ricci! This pint-sized super star has been making a splash in Hollywood since the '90s in hits we love like Mermaids (1990), Now and Then (1995), and Monster (2003). Recently, Christina Ricci has been making her own path through the fashion world.
After finishing her first ever Broadway hit, Time Stands Still, Christina took us back to the days of high-wasted skirts, bouffants, and Pan Am stewardesses. Staring in the ABC hit series, Pan Am, she has reintroduced an era of bold prints and lady-like tailoring. In the show, Christina Ricci plays an adventurous, fun-loving, trouble-making stewardess aboard the infamous international airline, drawing many parallels to her personality off the set.
Also in this month's issue of Oyster magazine, Ricci discusses her fear of the stage, shares her crazy on-set photo series she's been working on, and graces the cover in a groovy Dolce & Gabbana dress. If that isn't enough, IMBD.com is reporting that Christina Ricci is currently amid production of her next film titled Around the Block, said to hit theaters later this year.