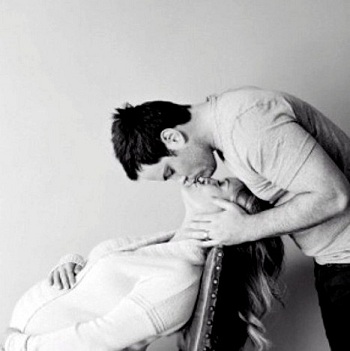 Hilary Duff and husband Mike Comrie welcome little baby Luca Cruz! The new parents tweeted about their precious bundle of joy on March 20th.
"We are overjoyed and feel like the luckiest parents in the world," she continued. Mom and baby are both doing extremely well. The new little man weighted in at a healthy 7 pounds, 6 ounces. Hilary announced her pregnancy back in August, a year after her marriage to the NHL star.
During her pregnancy, Hilary Duff chose to flaunt her growing bump by wearing form fitted outfits. In an interview with People, Duff commented on her outfit choice, saying "I'm kind of like, 'Well, it's there, and everyone knows it's there,' so I think it looks better to wear tighter clothes."
Congratulations to the new family of three!